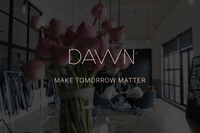 Our values
We change. To really make it better.
DAWN was born out of a belief: to change the fashion industry. Responsibility towards our environment and the fair and ethical treatment of our employees - for us this is not a trend, but an attitude. That's why we founded our label and work every day to change something.
transparency
DAWN makes the entire production chain transparent:
We produce honestly and comprehensibly. Using the respect code on the #lowimpact jeans, you can track every single production step and find out about the exact origin of the raw materials, identification of the factories, audits and certificates as well as social and ecological indicators.
respect code
What are the stations of your DAWN jeans? Where was it made and under what conditions? Who grew the cotton, who dyed the fabric, who sewed it? You will find a code on the hangtag on your #lowimpact jeans - the RESPECT CODE. You can use it to track each of our processing steps and you will find brief portraits of each individual factory involved on the linked website. Simply scan and off you go.

Dawn is a Fair Wear member
We are very proud to be an official member of the "Fair Wear Foundation (FWF)" since 2018. The FWF is an independent, non-profit organization that works with brands and manufacturers to improve working conditions in the textile industry. It carries out checks and reports transparently and regularly on the progress of its member companies.
The Fair Wear Code of Conduct includes the following points
Freie Arbeitswahl
Vereinigungsfreiheit und Recht auf Kollektivverhandlungen
Keine Diskriminierung am Arbeitsplatz
Keine Ausbeutung durch Kinderarbeit
Zahlung existenzsichernder Löhne
Angemessene Arbeitszeiten
Sichere und gesundheitsverträgliche Arbeitsbedingungen
Ein rechtsverbindliches Arbeitsverhältnis
performance check
Brand Performance Check is a tool to examine our management system and verify our practices to better working conditions and living wage.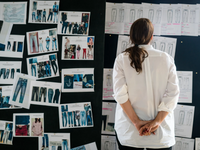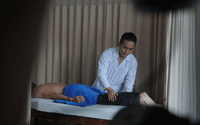 Living Wage
At DAWN we believe that all of our team members have the right to live in safety and dignity. We believe that all of our workers must be paid a living wage. Unlike minimum wage, our Living Wage is enough to buy nutritious groceries for the whole family, pay for rent, utilities, health care, transportation, and raising children, and save small sums for unexpected events.
We also offer private medical insurance for our employees as well as one family member of their choice. In addition, to improve the health of our employees, there is a free fruit bar, exercise sessions, and massage and acupuncture for relaxation.
From Fair Wear to Love Affair
Is our "Social Art Project" in which we went beyond the conventional "fair trade" approach to wages and working conditions and asked the question:
How comfortable do our employees feel? are you happy here
Our four experiments
In 4 playful experiments we try to visualize "happiness" and maybe make it a little measurable to learn more about our team, their wishes, views and values ​​and to learn what we can do better.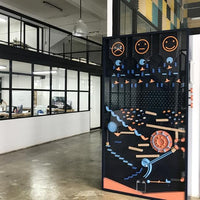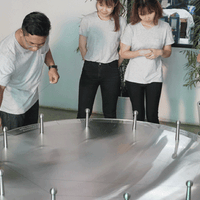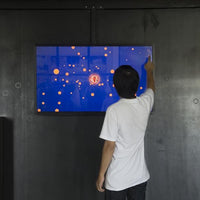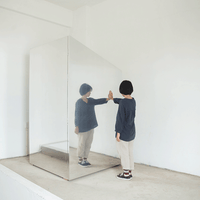 sustainability
We take our responsibility towards our environment seriously. That's why we rely on renewable raw materials and recycled materials and produce more and more sustainably. Our goal was 100% - we achieved that in 2020.
#LOWIMPACTLINE
Our #lowimpact line is already 100% sustainable. By using organic cotton and recycled polyester, we start with the raw material. Our organic cotton is grown without the use of pesticides, harvested and processed under fair conditions.
In order to use less water and chemicals, we recreate the "washing effects" with a laser machine or use environmentally friendly washing methods and buttons and rivets that do not undergo any additional treatment.
Fibers from recycled PET bottles
The polyester fibers we use are manufactured by the Repreve company. They are made from used, recycled PET bottles. The bottles are cleaned
crushed and processed into fine "chips". These are melted and spun into a thread. We cover the polyester fiber with organic cotton and spandex. After weaving we get a perfect denim stretch material. All items in our #lowimpact line are vegan and PETA-certified.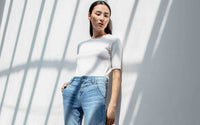 The sustainable line #LOWIMPACT LINE
We are on the way to becoming a sustainable denim brand. Our #LOWIMPACT LINE already is.