Upcycled jeans
Unique Pieces by Upcycling Artists
We love to work together. Especially when that means working with creatives who share our values and want to change the fashion industry a little bit together with us. We've invited upcycling artists to create new works of art from jeans that have been discarded due to minor defects in quality control. This way our jeans get a second life – and you get the chance to get a unique denim piece.
You want a fancy unique piece that no one else has.
You take a look at what our upcycling artists have created from our discarded jeans.
You choose your favorite piece and order it. 50% of the purchase price go directly to the artist.
The other 50% we donate to One Tree Planted on your behalf to plant trees in Vietnam.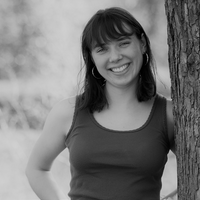 «When I first heard about the project I was immediately in love with it. Additionally, I liked that it´s more of a challenge to create something with the broken pieces instead of just throwing them away.»
Banun
Artist Edition June 2021
Current collaborations with artists